To Get Cash for Gold is safe and easy:
Visit our Perth Office: During office hours Monday to Friday.
OPENING SOON!
We will assess and value your items in front of you and give you anaccurate quote for your gold items.
If you agree we will supply you with either cash or a cash cheque on the spot. You may also elect to have the money paid direct into your bank account the same day.
Visit us at the Perth Gold Company today and we guarantee you will receive the absolute highest payments available for your gold and silver items.
Our office is easy to find, with parking and public transport just a short walk away. No appointment is needed to visit our office - our professional staff are available to handle your requests at any time during office hours.
Our gold trading process is extremely simple and transparent, with valuation assessments of your gold / silver items completed and explained directly in front of you.
The most accurate detection of your items precious metal purity is assured by our very latest industry standard technology, known as X-Ray Fluorescence (XRF). XRF Scanning enables the highest possible degree of accuracy when testing the purity of gold and silver.
Following purity analysis, your items will be weighed using scientific grade scales. From these two measurements, we are able to apply the appropriate payment rate using our live pricing system, which are the same rates advertised on our website, for each item you are selling.
Please scroll down further to view our current payment rates. All rates are quoted per gram for each type of gold purity.
Be assured you will receive the highest and most competitive rates in Perth when you deal with the Perth Gold Company.
Regardless of the type of precious metals you have to sell, whether it is gold jewellery, gold coins, investment grade gold bullion, or silver items such as silver coins, silver bullion or silverware, you can have peace of mind knowing you are dealing with a team of highly experienced second generation gold and silver buyers.
The Perth Gold Company is a family owned and operated company, dedicated to providing you with the best rates and service when you decide to sell your gold and silver.
For more details on the location of our Perth office, please Click Here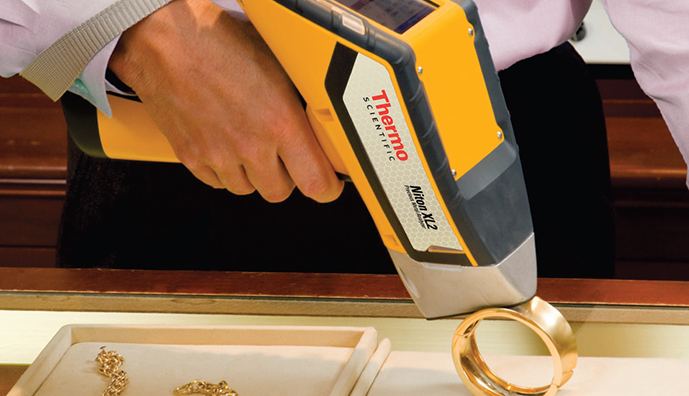 Sophisticated XRF Technology for 100% accurate analysis
The highest industry standard equipment available today in the gold industry is known as X-ray fluorescence technology. This method uses a combination of technologies to provide an accurate assessment of purity for all gold and silver items.
Our investment in the very latest XRF Laser Scanning equipment ensures all our customers will receive quotations with 100% guaranteed accuracy.
Lower cost testing methods do not provide the accuracy or reassurance that both sellers and buyers demand.
With our latest technology methods and scientific grade scales for weight detection, the Perth Gold Company is able to provide a completely accurate analysis of gold and silver quality. This results in a 100% accurate valuation every time.
Current Gold Price:

$2654.56

AUD
Current Silver Price:

$29.3404

AUD
Sun 3rd July 2022 @ 2:05am
We pay the below live quoted rates without any hidden fees, price changes or additional charges.
24k Gold Items:

$

Per Gram
22k Gold Items:

$

Per Gram
21k Gold Items:

$

Per Gram
18k Gold Items:

$

Per Gram
15k Gold Items:

$

Per Gram
14k Gold Items:

$

Per Gram
10k Gold Items:

$

Per Gram
9k Gold Items:

$

Per Gram
8k Gold Items:

$

Per Gram
For more information on how to sell gold, please Click Here
| | | |
| --- | --- | --- |
| Bullion / Coin | We Pay You | We Sell For |
| 1oz 999 Gold Bar | $2,574 | $2,705 |
| 1oz 999 Gold Coin | $2,574 | N/A |
| 1kg 999 Gold Bar | $82,785 | $86,031 |
| 1oz Krugerrands | $2,441 | N/A |
| $200 Gold Coins | $720 | N/A |
| Gold Sovereigns | $573 | N/A |
| 1 gram 24k Gold Granules | N/A | $96.10 |
| 1oz 999 Silver | $27.72 | N/A |
| 1kg 999 Silver | $891.43 | $989.75 |
It's safe and easy to get cash for your jewellery, silver and gold. No Appointment Necessary! Opening soon in Perth!
| | |
| --- | --- |
| Monday | 10:00am to 5:30pm |
| Tuesday | 10:00am to 5:30pm |
| Wednesday | 10:00am to 5:30pm |
| Thursday | 10:00am to 5:30pm |
| Friday | 10:00am to 5:30pm |
| Saturday | CLOSED |
| Sunday | CLOSED |
We Will Value & Assess your gold items in front of you and pay you instant cash
The Perth Gold Company
Opening Soon!
Perth, WA. POSTCODE.
Phone: (00) 0000 0000